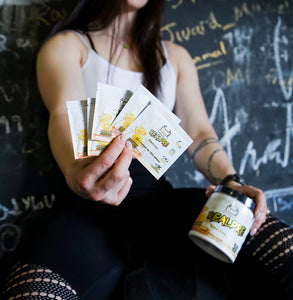 I've tried numerous pre-workout supplements, and Real Pump has exceeded my expectations! The energy boost and pump I get during my workouts are unmatched. Highly recommended for anyone looking to take their workouts to the next level!
BMF Nutrition REALPre takes the cake! The energy boost is incredible, and my focus during workouts is razor-sharp. I've never experienced a pre-workout like this that doesn't cause a crash. The pumps are insane too!
I've tried numerous fat burners in the past with little success, but Real Shreds has been a game-changer. I've noticed a significant decrease in my belly fat. I'm thrilled with the results and highly recommend this product to anyone looking to shed those stubborn extra pounds!
I'm blown away by the results I've seen from taking Limitless. I feel like I have a new level of mental clarity and focus that I didn't have before. Plus, it's all-natural and doesn't leave me feeling jittery or anxious like some other supplements I've tried.
REALPre is my go-to pre-workout supplement. The intense focus, energy, and amazing pump it provides have transformed my workouts and taken my performance to the next level.